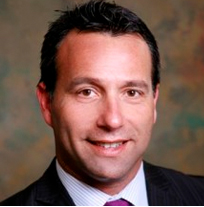 Laurence H. Margolis, Esq., Attorney
Phone:
(734) 994-9590
Fax:
(888) 320-9382
Email:
Larry@lawinannarbor.com
Contact Me
Larry is the owner and managing partner of a litigation law firm located in downtown Ann Arbor, Michigan. Prior to starting his own firm, Larry was a partner in Smith, White, Sharma & Halpern, a general litigation law firm located in Atlanta, Georgia, where he clerked while at Emory Law. After law school, Larry was hired as an associate at the firm, and soon rose to be a partner. As lead or co-counsel in dozens of civil and criminal trials, Larry soon focused his practice in the areas of criminal defense, personal injury, and immigration-related deportation or criminal cases. In the fall of 2007, Larry relocated to Ann Arbor, Michigan, his original hometown, and he has continued to generate a record of success for his clients.
Practicing law since 1996, Larry has developed a broad reserve of experience in the following areas:
General Civil Litigation: Property disputes, Business, Governmental Liability, Torts
Education
Emory University School of Law (Juris Doctorate, Dec. 1995)
– Emory Trial Advocacy Program (Graduate of National Institute of Trial Advocacy, or NITA)
– Clinical Work: Southern Center For Human Rights, Prisoner Rights & Death Penalty Litigation
– Laws Mentor
Miami University, Oxford, Ohio (B.A., 1990)
Court Associations
State Bar of Michigan (2006)
United States District Court, Eastern District of Michigan
Supreme Court of the State of Michigan
Board of Immigration Appeals
Federal Court of Claims
State Bar of Georgia (1996)
United States District Court, Northern and Middle Districts of Georgia
Court of Appeals of the State of Georgia
Supreme Court of the State of Georgia
Professional Memberships
Washtenaw County Bar Association
State Bar of Michigan
Criminal Defense Attorneys of Michigan (CDAM)
Michigan Association for Justice (former Michigan Trial Lawyers Association)
Georgia Trial Lawyers Association
Georgia Association of Criminal Defense Lawyers
Publications
Contributing Author, Chapter: Post Conviction Relief and Expungement, Collateral Consequences of a Criminal Conviction, Institute of Continuing Legal Education (ICLE)(2012)

Criminal Immigration: Is His Plea Going to Make My Guy Deportable? A Short Admonition to the Defense Bar, Res Ipsa Loquitor  (2007)