Matthew Kerry, Esq.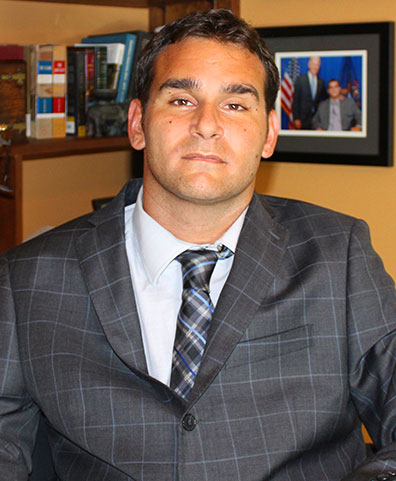 Matthew Kerry, Esq., Attorney of Counsel
Phone: (734) 263-1193
Fax: (734) 661-0765
Email: wewin@kerrylawpllc.com
Website: https://kerrylawpllc.com/

Born and raised in SE Michigan, Matthew has deep ties to the state. He attended The University of Michigan for his undergraduate studies where he graduated with high honors, attaining a dual B.A. in International Relations and Hispanic Studies. Upon graduating, Matthew worked as a community organizer in SE Michigan, working for both Congressman John Dingell & President Barack Obama.

Matthew attended the University of Michigan Law School where he specialized in Intellectual Property and Media Law. Furthermore, as a student lawyer on the Community & Economic Development Clinic he represented Detroit startup companies on a variety of commercial matters. During his summers, Matthew worked as a legal clerk for the Honorable George Carem Steeh on the Eastern District Court of Michigan, where he became thoroughly knowledgeable with the litigation process.

Upon graduating law school, Matthew worked as an attorney at Creative Many Michigan where he served as the coordinator of the Lawyers for a Creative Economy Program. As the coordinator of the LCE program Matthew helped many emerging artists and creative nonprofits on a variety of issues including Intellectual Property, Contract Disputes & Drafting, Work for Hire Agreements, and general Commercial matters.

Matthew is now focusing on expanding his own practice as well as serving as General Counsel for the family business Kerry Brothers Truck Repair, advising them on issues ranging from real estate acquisitions to employment.

Matthew prides himself on client advocacy and will aggressively fight on your behalf, no matter what. He strives to win, no exemptions. Although he attended one of the best law schools in the country, Matthew believes his education is just beginning and he attends Continued Learning classes and seminars on almost a weekly basis. The law and the industries surrounding them are constantly changing. Matthew believes that as an attorney, it is his duty to always stay educated on these changes so that his clients are one step ahead of their competitors and adversaries.