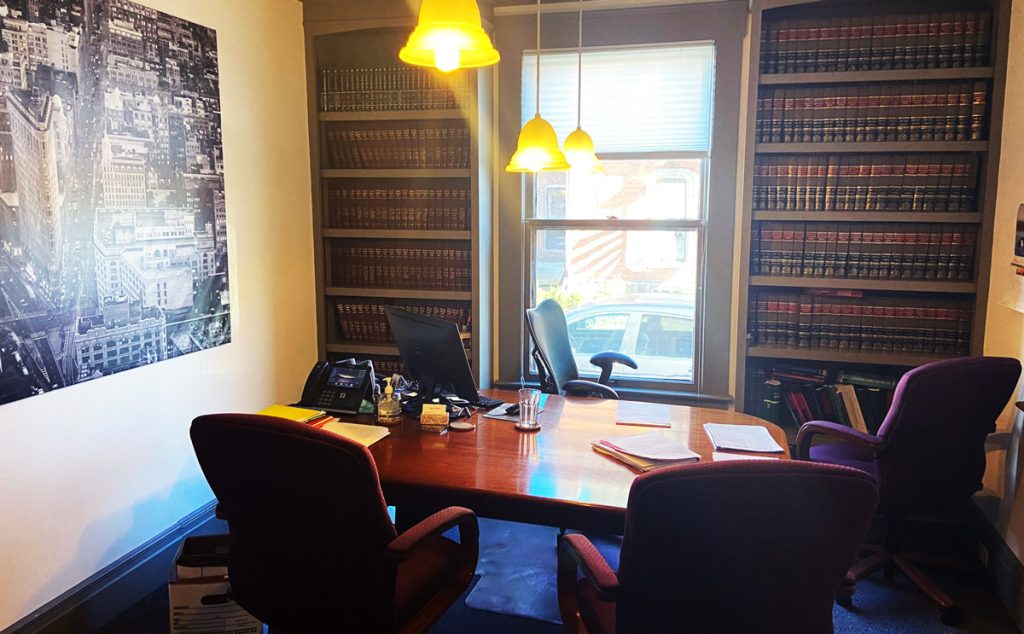 Why Choose Margolis & Cross to Represent You?
We are an ambitious office dedicated to serving individuals in our community who need a tough and thoughtful lawyer. We are aggressive litigators who stand by our clients for the duration. We maintain the highest standards of ethics but do not hesitate to challenge the law, judges, prosecutors and others for our clients. We maintain a low case-load so that, for those we are able to accept, we can dedicate the necessary amount of time and effort required for that cause.
Testimonials
"A Stand Up Guy"
Larry Margolis is a tough minded, hard working Ann Arbor Attorney who will go to bat for you and win. Not only that, but he is a stand up guy with a real human side, who treats his clients like their problem is the most important problem he has. I would recommend him to anyone who needed his expert legal advice.
"The Margolis Law Firm was extremely helpful in getting charges dropped against my husband"
My husband was arrested because of an unfortunate situation that did not warrant the seriousness of the charges he was facing. I hired Laurence Margolis, for a very reasonable fee, to help our family in this very scary time in our lives. Within two weeks, "Larry" had arranged for the charges to be dropped by the prosecution. I cannot thank Mr. Margolis and his office enough for the assistance they provided my husband. I would definitely recommend his office to friends and family, or anyone who needs a lawyer!
"Professional, knowledgeable, friendly, and straight forward."
Mr. Margolis was extremely helpful both before and after my case went to the courts. Not only did he lay out all of the options I had at my disposal but he also gave me his recommendation on what he thinks would be best and what he thought my best, and worst possible outcomes would be. He was able to help me get a lenient judgment by the courts and stayed in contact with me throughout my probation to make sure that things were still going smoothly. I would highly recommend him to anyone who is in need of a good attorney and needs help. I can honestly say that if I did not hire him that my outcome from my case would have been far different.
"Got Myself On The Right Path"
Dear Mr. Margolis,
I really appreciate everything you did when I thought immigration was coming for me. I was pretty sad. The next morning, the guard informed me that immigration canceled my detainer.  I was so excited at that point, knowing that I be getting out.
I got myself on the right path by going back to school to get my diploma, get a job, and staying out of trouble.
Thank you again!
"Great attorney – personal, smart, aggressive – and he does it all with ease and a smile!"
I met Mr. Margolis in the Fall 2010, literally almost 5 years to the date of this writing. He was referred to me by a professional colleague. At the time of this referral, my life was in shambles due to stress and anxiety over a legal matter which over the course of several months was able to be resolved only because I had such a dedicated and tireless advocate representing me, Larry Margolis. Simply put, he did not let the other attorney representing my adversary in our negotiation get the upper hand – he helped me to stand steadfast and get an appropriate resolution to this matter, which ultimately has allowed me to get on with my life in a very productive manner.
If you are looking for a consummate professional who is able to do laps around just about any other attorney without that attorney knowing what is taking place – look to no further than Larry Margolis.
Schedule a FREE Consultation
Our office will provide immediate attention to you and your case. Margolis & Cross Law offers strategic representation and zealous advocacy dedicated to obtaining the results you deserve. Contact us today for a confidential consultation with an experienced criminal defense, civil litigation, and trial lawyer at our Ann Arbor, Michigan office.