We have decades of success in having criminal cases completely dismissed or charges reduced, convictions set aside, and criminal records eliminated. We are experienced in the investigation to trial of the case, and also in all post-conviction proceedings.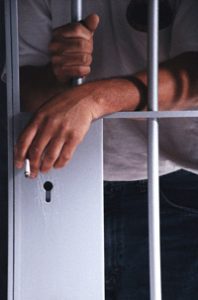 We have extensive experience in defending the following criminal or quasi-criminal charges:
OWI, OUIL, OUID
Drug crimes: manufacturing/distribution, medical marijuana, marijuana, cocaine, prescription drugs, distribution, possession, trafficking
White-collar crimes: embezzlement, fraud, mail fraud, internet fraud, healthcare fraud
Property crimes: armed robbery, theft, embezzlement, trespass
Internet crimes: fraud, pornography
Federal crimes: drug crimes, firearms offenses, white-collar crimes
Probation violations
Juvenile crimes
Sex crimes: CSC cases, first, second, third & fourth-degree criminal sexual conduct
Violent crimes: Domestic violence, aggravated assault, A & B, murder
Immigration and criminal defense: deportation, asylum hearings
Appeals, Motions for New Trial, to Correct Sentence, to Withdraw Plea
Post-conviction relief
Traffic Offenses &
License Restoration
Professional Licensing
We have experienced criminal defense advocates and trial attorneys practicing in the state and federal courts. We handle criminal cases from the investigation through the trial of the case, and we protect our client's constitutional and statutory rights throughout each stage.  We also regularly make post-conviction challenges in the trial court and have successfully asserted motions for new trials, motions to withdraw pleas and motions to correct sentences.
Additionally, we handle felony criminal appeals and 6500 petitions challenging past convictions, and we have generated a long record of success in setting aside unconstitutional guilty pleas, typically working to avoid the negative legal consequences resulting from a former guilty plea & conviction, e.g. immigration consequences (see below), SORA (Sex Offender Registration Act) Issues.
Post-Conviction Challenges/Appeals
This is used to describe any type of legal challenge to a sentence or conviction once a judgment has been rendered. There are a number of different types of post convictions actions that can be taken. Each of these legal challenges can be very complex. All of them are subject to time limitations. An attorney will know what options a person can pursue based on a court's decision. Click here for more information about our post conviction work.
For a better understanding of Motions to Withdraw, please reference the following documents.
BRIEF IN SUPPORT OF MOTION TO WITHDRAW PLEA
MOTION TO WITHDRAW PLEA AND VACATE CONVICTION
MOTION TO WITHDRAW PLEA BEFORE SENTENCING
Post-Appellate Court Decision
Should a defendant not receive a favorable decision in a state or federal appellate court, an attorney could appeal to the state's supreme court or the U.S. Supreme Court. It is up to these courts to decide if they want to review a case. These courts receive many more cases for review than is possible for them to handle. They will usually only review a case if it has an unsettling question involving the law. The U.S. Supreme Court will only review cases that challenge a constitutional or federal issue. Any case that only involves legal issues on a state level is not part of their jurisdiction.
Habeas Corpus Review
When a prisoner is convicted of a crime in a state court, a habeas corpus review is usually provided. This type of review is done after a convicted person's direct appeal has been denied, and it usually follows a procedure defined by a state's statutes. The review often occurs when new information has been discovered.
2255 Motion
When a person is convicted in federal court and then incarcerated because of that conviction, they can challenge it with a 2255 motion. The success or failure of this motion is based upon discovering facts that are not found in the court record of the case. When a 2255 motion is successful, the new facts are added to the legal record and an evidentiary hearing is held concerning the new facts. This may also occur if the defense can prove prosecutorial misconduct. This could be the result of the government withholding pertinent information. It could also happen if inadequate assistance of counsel can be proven. This could result from a defendant's lawyer failing to introduce evidence that would have assisted in their defense and more.
Contact us today for a professional consultation with an experienced criminal defense, litigation, and trial lawyer at our Ann Arbor, Michigan Office. Professional consultations • Interpreters available • Evening and weekend appointments available