Michigan Criminal Defense Attorneys
Our law office has had decades of success in getting criminal cases completely dismissed or charges reduced, convictions set aside, and criminal records eliminated. We are experienced in the criminal process from the investigation, through trial of the case, and in all post-conviction proceedings.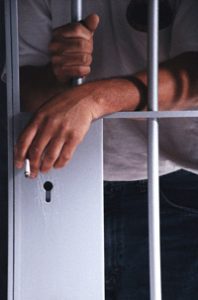 We have extensive experience in defending the following criminal or quasi-criminal charges:
OWI, OUIL, OUID
Drug crimes: manufacturing/distribution, medical marijuana, marijuana, cocaine, prescription drugs, distribution, possession, trafficking
White-collar crimes: embezzlement, fraud, mail fraud, internet fraud
Property crimes: armed robbery, theft, embezzlement, trespass
Internet crimes: fraud, pornography
Federal crimes: drug crimes, firearms offenses, white-collar crimes
Probation violations
Juvenile crimes
Sex crimes: CSC cases, first, second, third & fourth-degree criminal sexual conduct
Violent crimes: Domestic violence, aggravated assault, A & B, murder
Immigration and criminal defense: deportation, asylum hearings
Appeals, Motions for New Trial, to Correct Sentence, to Withdraw Plea
Post-conviction relief
Traffic Offenses &
License Restoration
Professional Licensing
We have experienced criminal defense advocates and trial attorneys practicing in the state and federal courts. We handle criminal cases from the investigation through the trial of the case, and we protect our client's constitutional and statutory rights throughout each stage.  We also regularly make post-conviction challenges in the trial court and have successfully asserted motions for new trials, motions to withdraw pleas and motions to correct sentences.
Additionally, we handle felony criminal appeals and 6500 petitions challenging past convictions, and we have generated a long record of success in setting aside unconstitutional guilty pleas, typically working to avoid the negative legal consequences resulting from a former guilty plea & conviction, e.g. immigration consequences (see below), SORA (Sex Offender Registration Act) Issues.
Post-Conviction Relief
Our attorney has extensive experience in post-conviction relief. If you or someone you love has been convicted of a crime, your case is not over: you have a right to file an appeal and challenge any legal errors made in your case. You may have the right to challenge the conviction many years after the judgment. Our attorney has significant experience in post-conviction proceedings, challenging jury instructions, attorney error, and other procedural and/or substantive errors that may have been made in your case.
Post-conviction is the legal process that occurs after a trial is complete and a defendant is found guilty. The next step in the process is for the court to determine the punishment for the guilty party. Since it is a criminal conviction and sentence, a defendant is permitted to challenge the sentence and the conviction. This can occur with a federal habeas corpus proceeding or filing an appeal. Most court decisions rendered after a state or federal trial are able to be reviewed by an appeals court. This includes the many different types of decisions regarding civil cases. It is the job of the appeals court to carefully review what occurred during the court proceedings. They will determine if any errors of law occurred.
Post-Conviction Challenges/Appeals
This is used to describe any type of legal challenge to a sentence or conviction once a judgment has been rendered. There are a number of different types of post convictions actions that can be taken. Each of these legal challenges can be very complex. All of them are subject to time limitations. An attorney will know what options a person can pursue based on a court's decision.
Appellate Court
The first motion after a conviction is a direct appeal. It is heard by an appellate court. If an appellate court determines that some type of legal error occurred during the trial that improperly influenced the court's decision, it has the authority to reverse the decision. When this happens, attorneys representing both parties are permitted to submit legal briefs to the appellate court. They may also be permitted to give verbal arguments. Once an appellate court has made its decision, the chance for any other type of appeal is limited. The number of parties filing an appeal has increased significantly during the past decades. This has caused federal and state court systems to alter their procedures in order to keep up with the rising number of cases.
Post-Appellate Court Decision
Should a defendant not receive a favorable decision in a state or federal appellate court, an attorney could appeal to the state's supreme court or the U.S. Supreme Court. It is up to these courts to decide if they want to review a case. These courts receive many more cases for review than is possible for them to handle. They will usually only review a case if it has an unsettling question involving the law. The U.S. Supreme Court will only review cases that challenge a constitutional or federal issue. Any case that only involves legal issues on a state level is not part of their jurisdiction.
Habeas Corpus Review
When a prisoner is convicted of a crime in a state court, a habeas corpus review is usually provided. This type of review is done after a convicted person's direct appeal has been denied, and it usually follows a procedure defined by a state's statutes. The review often occurs when new information has been discovered.
2255 Motion
When a person from Ann Arbor, MI is convicted in federal court and then incarcerated because of that conviction, they can challenge it with a 2255 motion. The success or failure of this motion is based upon discovering facts that are not found in the court record of the case. When a 2255 motion is successful, the new facts are added to the legal record and an evidentiary hearing is held concerning the new facts. This may also occur if the defense can prove prosecutorial misconduct. This could be the result of the government withholding pertinent information. It could also happen if inadequate assistance of counsel can be proven. This could result from a defendant's lawyer failing to introduce evidence that would have assisted in their defense and more.
For a better understanding of Motions to Withdraw, please reference the following documents.
BRIEF IN SUPPORT OF MOTION TO WITHDRAW PLEA
MOTION TO WITHDRAW PLEA AND VACATE CONVICTION
MOTION TO WITHDRAW PLEA BEFORE SENTENCING
Health Care Fraud Charges and Penalties
There are many different types of health care fraud offenses in federal court. Here are some of the ones most frequently used by federal prosecutors when they charge a person with a health care fraud offense in federal court:
Health Care Fraud (18 U.S.C. §1347) – This code section is the basic health care fraud statute in federal court. This law makes it illegal to make a false statement or promise to defraud a health care program. This law covers fraud involving both government-sponsored health care programs and private insurance companies. The penalty for this type of health care fraud is up to 10 years in prison, although the federal sentencing guidelines may call for a much lower sentence depending on the amount of money involved in the case.
Health Care Fraud Conspiracy (18 U.S.C. §1349) – This code section covers conspiracies to commit a healthcare fraud offense. This law makes it illegal for two or more people to agree to a scheme or plan to commit some form of health care fraud. The plan doesn't have to be successful for someone to be convicted of this crime. All the government has to prove is that there was an agreement to do something that violates the health care fraud laws. While there are several different conspiracy laws that may apply in a health care fraud case, this is the one we see prosecutors use most often. A person convicted of a health care fraud conspiracy faces up to 10 years in prison.
Wire and Mail Fraud (18 U.S.C. §§ 1341 and 1343) – This code section covers any type of fraud, not just health care fraud, where a person uses the mail or some type of wire communication to cheat someone out of money. Although these sections can cover the same type of conduct covered by the basic health care fraud statute, prosecutors like to use these offenses so they can threaten a defendant with a lengthier sentence. A person convicted of wire or mail fraud faces up to 20 years in prison in most cases.
False Claims Law (18 U.S.C. §287) – This code section makes it illegal to submit a false claim (like an invoice for medical services or equipment) to the government for payment. Most cases brought under the False Claims Act involve a health care provider submitting bills for medical services or equipment not provided to a patient, or that were not medically necessary for the patient. The penalty for violating this law is a sentence of up to 5 years in prison.
Anti-Kickback Law (42 U.S.C. §1320a-7b) – This law makes it illegal for someone to pay or receive a "kickback" (a bribe, gratuity or other payment) in connection for medical services or equipment paid for by a government-sponsored health care program. Most anti-kickback cases involve money or other benefits given to a doctor or clinic for referring patients or sending business to another health care provider. This section only covers bills sent to a government health care program, like Medicare, Medicaid or TRICARE. A violation of this law carries a sentence of up to 5 years in prison, although the specific sentence will usually be based on the federal sentencing guidelines.
Contact us today for a professional consultation with an experienced criminal defense, litigation, and trial lawyer at our Ann Arbor, Michigan Office. Professional consultations • Interpreters available • Evening and weekend appointments available