Michigan Criminal Defense Attorneys
Our law office has had decades of success in getting criminal cases completely dismissed or charges reduced, convictions set aside, and criminal records eliminated. We are experienced in the criminal process from the investigation, through trial of the case, and in all post-conviction proceedings.
We have extensive experience in defending the following criminal or quasi-criminal charges: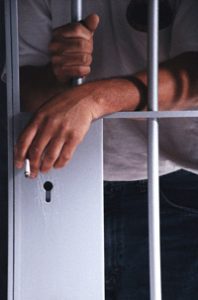 OWI, OUIL, OUID
Drug crimes: manufacturing/distribution, medical marijuana, marijuana, cocaine, prescription drugs, distribution, possession, trafficking
White-collar crimes: embezzlement, fraud, mail fraud, internet fraud
Property crimes: armed robbery, theft, embezzlement, trespass
Internet crimes: fraud, pornography
Federal crimes: drug crimes, firearms offenses, white-collar crimes
Probation violations
Juvenile crimes
Sex crimes: CSC cases, first, second, third & fourth degree criminal sexual conduct
Violent crimes: Domestic violence, aggravated assault, A & B, murder
Immigration and criminal defense: deportation, asylum hearings
Appeals, Motions for New Trial, to Correct Sentence, to Withdraw Plea
Post-conviction relief
Traffic Offenses &
License Restoration
Professional Licensing
We have experienced criminal defense advocates and trial attorneys practicing in the state and federal courts. We handle criminal cases from the investigation through the trial of the case, and we protect our client's constitutional and statutory rights throughout each stage.  We also regularly make post-conviction challenges in the trial court and have successfully asserted motions for new trials, motions to withdraw pleas and motions to correct sentences.
Additionally, we handle felony criminal appeals and 6500 petitions challenging past convictions, and we have generated a long record of success in setting aside unconstitutional guilty pleas, typically working to avoid the negative legal consequences resulting from a former guilty plea & conviction, e.g. immigration consequences (see below), SORA (Sex Offender Registration Act) Issues.
Post-conviction relief
Our attorney has extensive experience in post-conviction relief. If you or someone you love has been convicted of a crime, your case is not over: you have a right to file an appeal and challenge any legal errors made in your case. You may have the right to challenge the conviction many years after the judgment. Our attorney has significant experience in post-conviction proceedings, challenging jury instructions, attorney error, and other procedural and/or substantive errors that may have been made in your case.
Contact us today for a professional consultation with an experienced criminal defense, litigation, and trial lawyer at our Ann Arbor, Michigan Office. Professional consultations • Interpreters available • Evening and weekend appointments available