Immigration & Deportation Defense Lawyer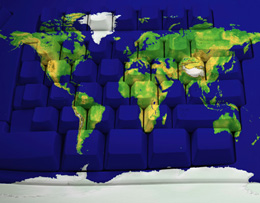 We have significant experience representing non-citizens in state criminal cases and in the Immigration Courts fighting against Immigration and Customs Enforcement (ICE) in Removal, or Deportation, proceedings.
We regularly assert collateral attacks – outside the direct appeal process – on criminal convictions which can result in immigration problems.
Typically, in immigration cases, in the criminal trial court or those in immigration court, we are hired by the client, the criminal defense attorney or the immigration attorney. We then work to protect the client's ability to remain in the US lawfully and, if applicable, keep valid the client's permanent resident or "green card" status in the United States. In the proper case, we can seek to adjust your status in the Immigration court, through consular processing or the USCIS here in the US.
Once the deportation case has begun and a Notice to Appear (NTA) has been issued by the Immigration Court, we work with ICE agents and DHS attorneys to obtain a reasonable bond or outright release by ICE of the person or the immigration detainer. We will appear at all immigration court proceedings and hearings, including bond hearings, master calendars, and any individual hearings. We are proficient in asserting in the Immigration Court all available forms of relief, including contesting the allegations of removability, Asylum, Cancellation of Removal, Withholding of Deportation and Relief under the Convention Against Torture (CAT).
We also have years of experience seeking pardons and other discretionary relief (now DACA) on behalf of our non-citizen clients.
We fight in any court or public venue we need to in order to prevent your deportation from the US.
Whether you are an "undocumented" immigrant or have been convicted of a crime and are a green card holder, we can help defend your rights against removal or deportation. We are dedicated to ensuring that our clients understand what their rights are in this country and help them take immediate action to challenge a criminal conviction and prevent deportation or removal. We have the resources and experience to effectively protect your rights.
The Immigrant Legal Resource Center (www.ilrc.org) created an immigration relief toolkit on behalf of the Defending Immigrants Partnership, a national consortium that supports criminal defenders in their task of competently representing noncitizen clients. Click here to Download(requires Adobe pdf).
Immigration Consequences of Criminal Convictions
Immigration Consequences of Criminal Convictions in Michigan
Immigration Consequences of Crimes
Overcoming Criminal Inadmissibility in Canada (Website)
Guide to Defeating ICE Hold Requests
Immigration Consequences of Drug Offenses
If you have already been convicted of a crime:
We have a significant understanding of the USCIS and ICE and the Department of Homeland Security. We have appeared before the Immigration Court, the Board of Immigration Appeals, the Executive Office of Immigration Review, and the federal courts with confidence and poise, always seeking to prevent deportation or a forfeiture of his client's rights.
Contact us today for a professional consultation with an experienced criminal defense, civil litigation, and trial lawyer at our Ann Arbor, Michigan Office.
Margolis & Gallagher Law serves clients in Ann Arbor, Washtenaw County, Wayne County, Oakland County, Macomb County, Livingston County and Jackson County, including Ann Arbor, Detroit, Warren, Livonia, Windsor, and Sterling Heights, Michigan.
Free Professional consultations • Interpreters available • Evening and weekend appointments available